Introduction
By over 20 years of high precision parts manufacturing experience, UIS has upgraded to a level which can provide you not only limited to
high precision CNC machining service but also engineering design, parts specification & material analyst, reverse engineering, surface finishing treatment & sub module assembly service.
UIS has built up an experience and professional engineering team which equip with the latest design software (DELCAM, MASTERCAM, SOLIDWORK, AUTOCAD)…
Our Expertise
Reverse Engineering
We implement highly efficient vise which enable to clamp multi object at the same time on a work place.
Process Improvement
Every single process change requires edge find setting that take a lot of time.
Quality Assurance
To minimize machine setting period & load/ unload fabrication parts.
Sales Coverage
Quality Policies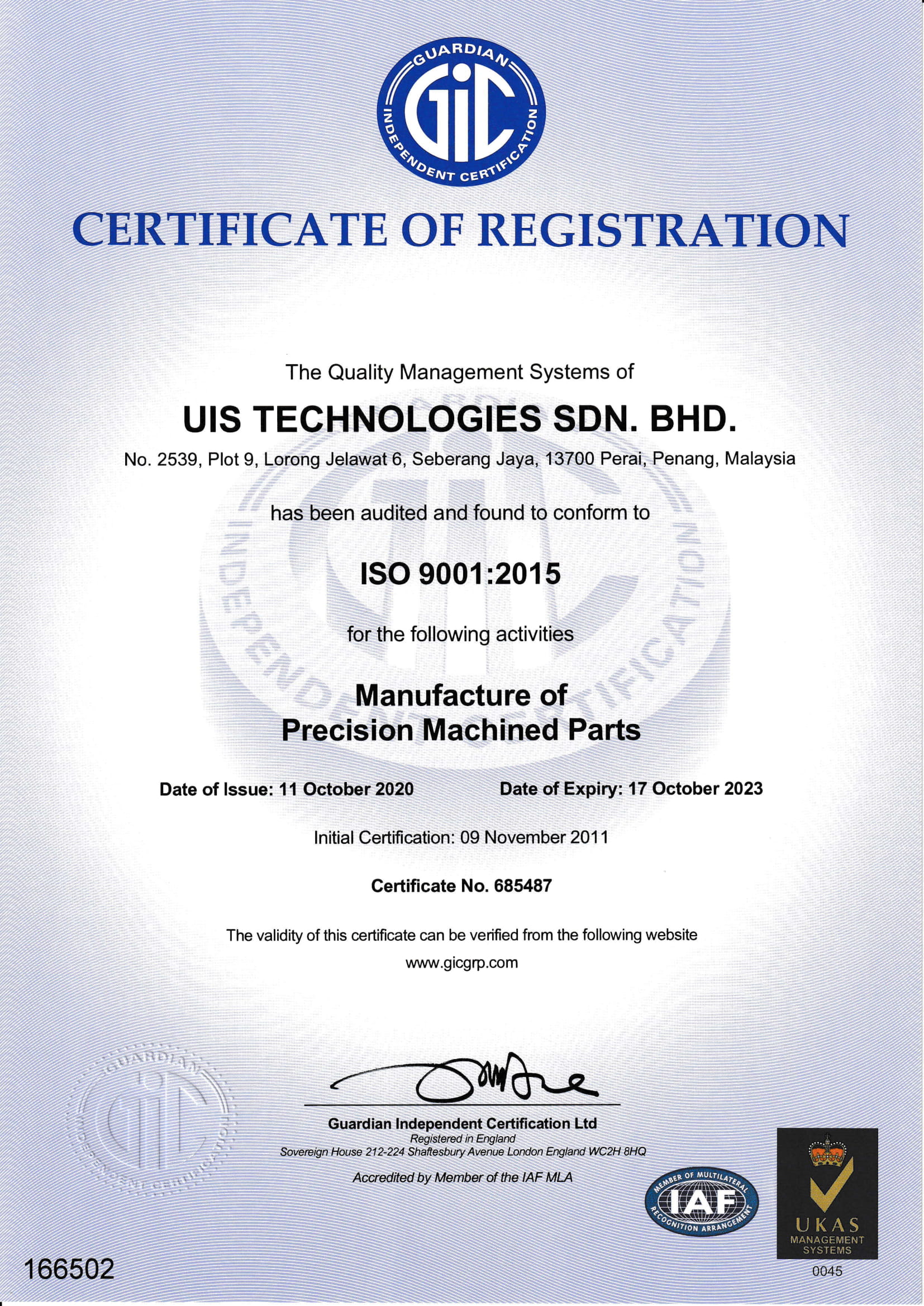 Equipped with precise measurement tools and co-ordinate measuring machine (VMM/CMM) to ensure our products meet or exceed customers' requirements
Sodium Monochromatic light inspection to ensure the polishing surface roughness control under the tolerance requirement
ISO Certify
15 July 2008, management system of UIS Technologies Sdn. Bhd. has been assessed and to comply with ISO 9001:2000 In manufacturing of precision Semiconductor parts. In Oct 2017, certificate has been update to ISO 9001:2015